"The Farm Rocks" (Build A Band Program) experience begins the moment you sign up. After completing an easy questionnaire that will help us assess your skill level and musical preferences, you will be matched up with other like minded players to form your own band.
Here it is, for 12 weeks, you are placed in a band, rehearse weekly, perform two live showcases, record a song or two in a world class studio. Then you're onstage for a final Farm Rocks concert, where you'll be playing to a packed house of friends and family! This program is geared toward everybody and anybody from beginner to more seasoned players who sings and/or play an instrument. Along the way, expert musical feedback and instruction from some of the best studio and touring musician in the Canadian music industry. All this wrapped up in one program for adults! We even supply the refreshments.
There are no auditions or egos. If you feel the need to get out the garage or basement, want to connect with other like minded musicians, record and play live on stage, let loose your "Musical Mayhem" this is a truly magical experience you will not forget.
Call 1 (888) 771-2327 to reserve your spot.
next Tour starts Wednesday, SEPTEMBER 28, 2022
To help you navigate this incredible musical journey will be some of the best musicians/instructor's that we can pull together. Our Sidemen/Mentors are not only tremendously talented, have played on Juno nominated records and have performed along side some of the best not only in the Canadian music industry, but international acts as well. They are patient, talented and are here to help and give back as well. Passing on the know how and knowledge they've gained over the many years in the industry. They will be on hand at you rehearsals as well as your performances to help you hone your playing skills and performance chops.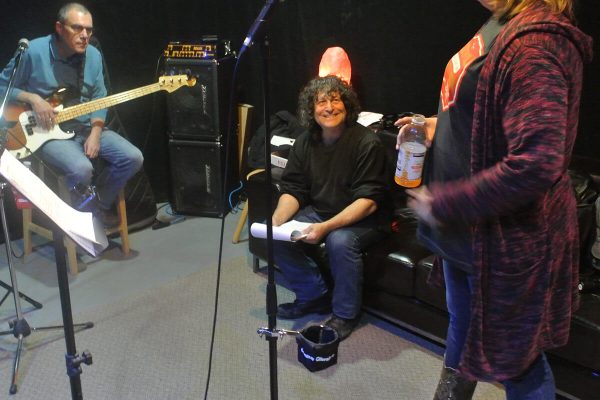 Frequently-asked questions:
How do the angels get to sleep, When the devil leaves the porch light on.